MDC - Minimo Data Control
Smart system for the management and control of GSE (Ground Support Equipment) assets for Handling companies in Airports
MDC 4 is a complete system for the management and control of GSE Handling assets which improves decision making and provides important cost optimization, combining data typing and data collection together with Machine Learning (Artificial Intelligence for the Data Automatic Learning) and the possibility of telemetry integration.
It allows the management of the whole circuit: inventory of GSE equipment and real availability both real-time and historical, full control of the costs of all processes, management of corrective maintenance inspections, management of preventative maintenance inspections, predictive maintenance inspections based on Machine Learning, renewals of ITA, R cards, as well as ITV (technical official periodical inspections), control of productive working hours of each piece of equipment, refueling control , kilometers, as well as accomplishment of environmental regulations and emissions control.
MDC 4 relies on AMAZON AWS (Web Services) for achieving very high level availability (99.99%) along with full server redundancy and load balancing and twice-a-day backups on Amazon S3.
There are some main differences between our MDC SaaS solution and other ERP assests management software. The most important benefits you obtain with our MDC SaasS system are:
Very steep and quick learning curve
Very short deployment time
Very low initial investment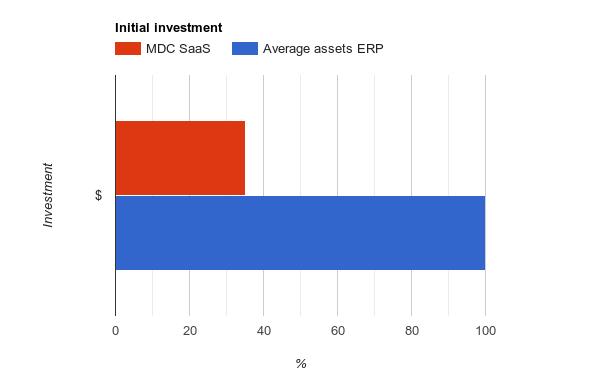 Possibility of made to measure
adaptations to client's needs
From the very first version 5 years ago, we have added and improved modules based on our Handling clients' feedback, as well as on the enormous improvements that technology gives us today.
Our important pillars are:
Do not hesitate to ask for more information
We can schedule an online live demo for your team.
Contact us